Everytime I see this couple I just smile from ear to ear! They are so precious and I was thrilled from head to toes that they came to me!
They had been dating "forever" as the family says and "it was about time!" when they began planning for marriage. :)
They are adorable and if you need further convincing of that, you can go check out some of their engagement pictures.
Hannah started by getting her hair done at a salon in Millington, where her dad arrived at 6am to get in line for her since they don't take appointments!
Now THAT is unconditional love!
Hannah & James – 19 June 2010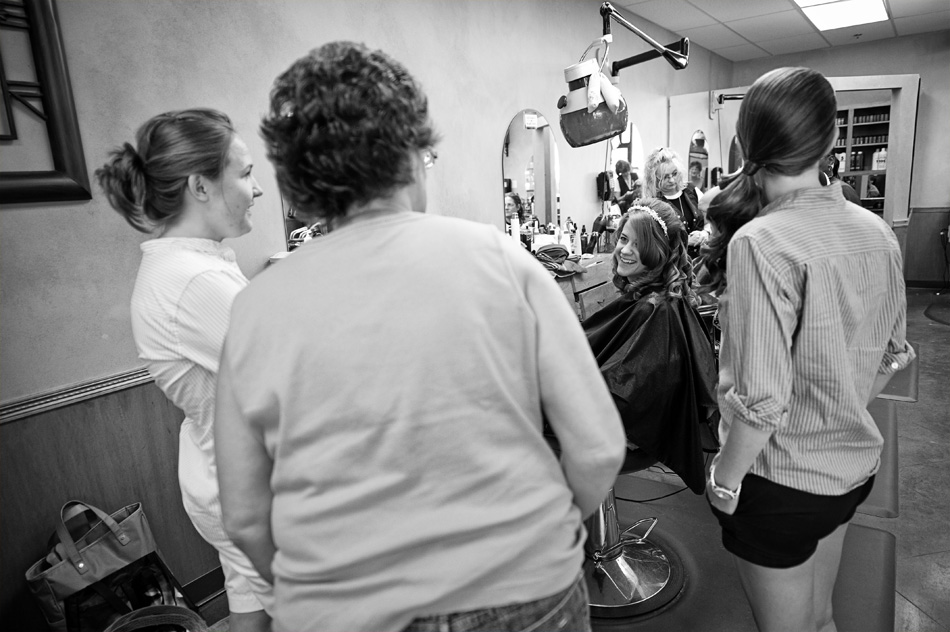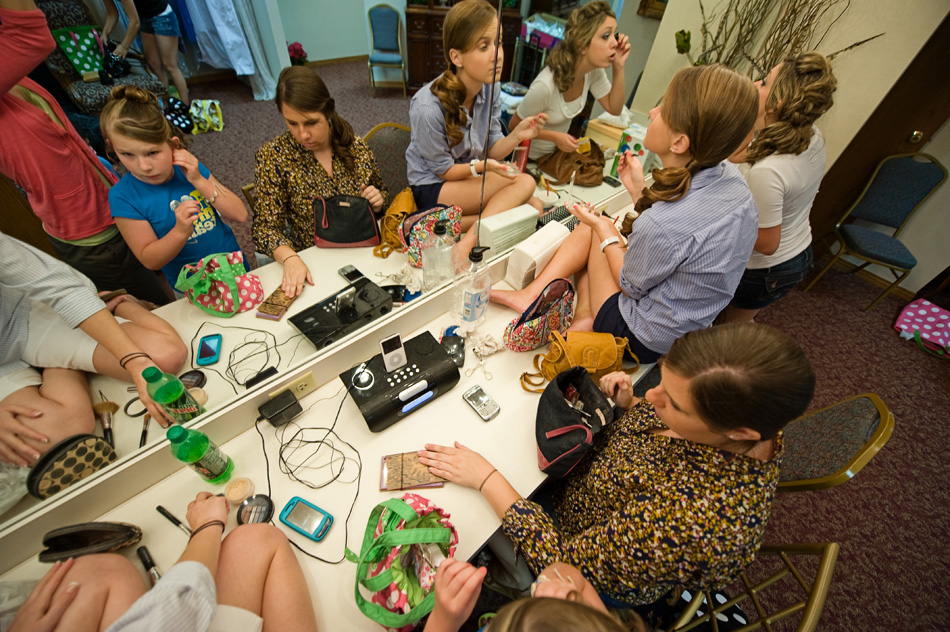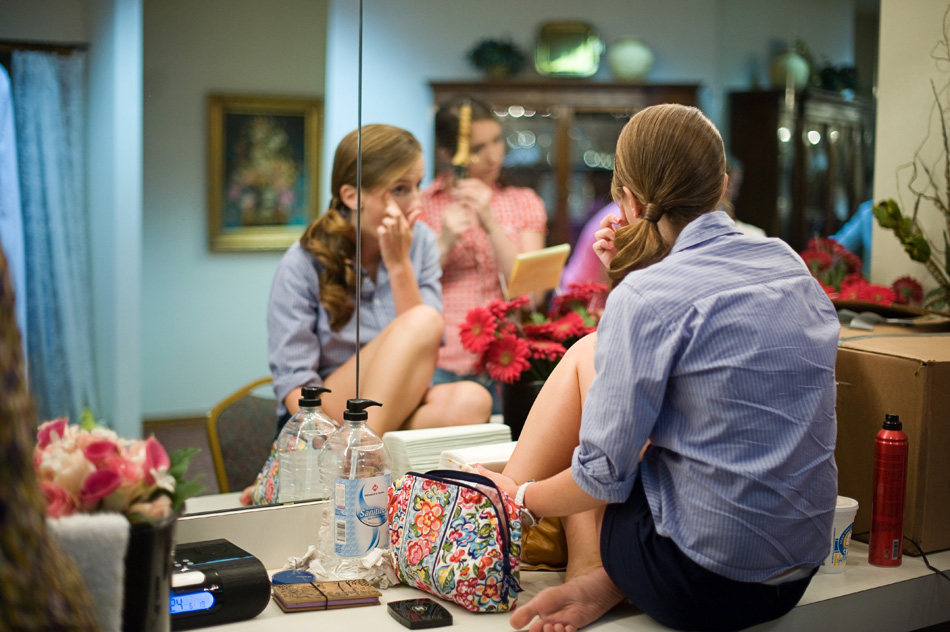 James' mom, sister and Kaitlyn all ran to see James before he saw Hannah for the first time!



It was so hot. I mean really hot. And neither complained about it one bit…







Hannah's dad retired from the military just this year. I love that he wore his uniform. Thank you, Tim, for your service to our country.

Hannah's mom praying with the girls before the ceremony. I love this family.



Instead of a unity candle or sand, Hannah and James did a cord of 3 strands. Very cool. The strands represent them as individuals and God beginning a new life together.
"A cord of three strands is not easily broken." Ecclesiastes 4:12