I am SOOO excited to finally post this session! I have known Elise for a while now and shot some Christmas photos for her a few years ago. She told me then that I
would be photographing her wedding and I waited for years and years… waiting for Nate to finally propose. Ha, well, not really, but seriously… :P
Well, I received an email right after midnight one night and it woke me up, which was unusual, so not being able to go back to sleep, I opened it and read it…
"I just got engaged tonight!!!" With Nate's busy schedule on the road with, Drew Holcomb and the Neighbors, him and Elise love spending time together with
their dog, Luna, whenever they can. They are incredibly fun, talented, passionate, and compassionate people. I know there are tons of people who are completely elated
for these two to get hitched this fall and it's going to be an incredible celebration!

For their session together, of COURSE, we had Luna come along and we hung out around Midtown/Downtown Memphis. You'll see the original HiTone, where Elise and Nate met, a series of their "favorite engagement photo poses" ha ha, and we ended with the FedEx Forum on a Grizzlies playoff game night, as these two are big
Tiger and Grizzlies fans. Enjoy their fun session! If it doesn't make you smile today, then… well… you might want to get that checked out. ;)

Elise & Nate – 13 May 2013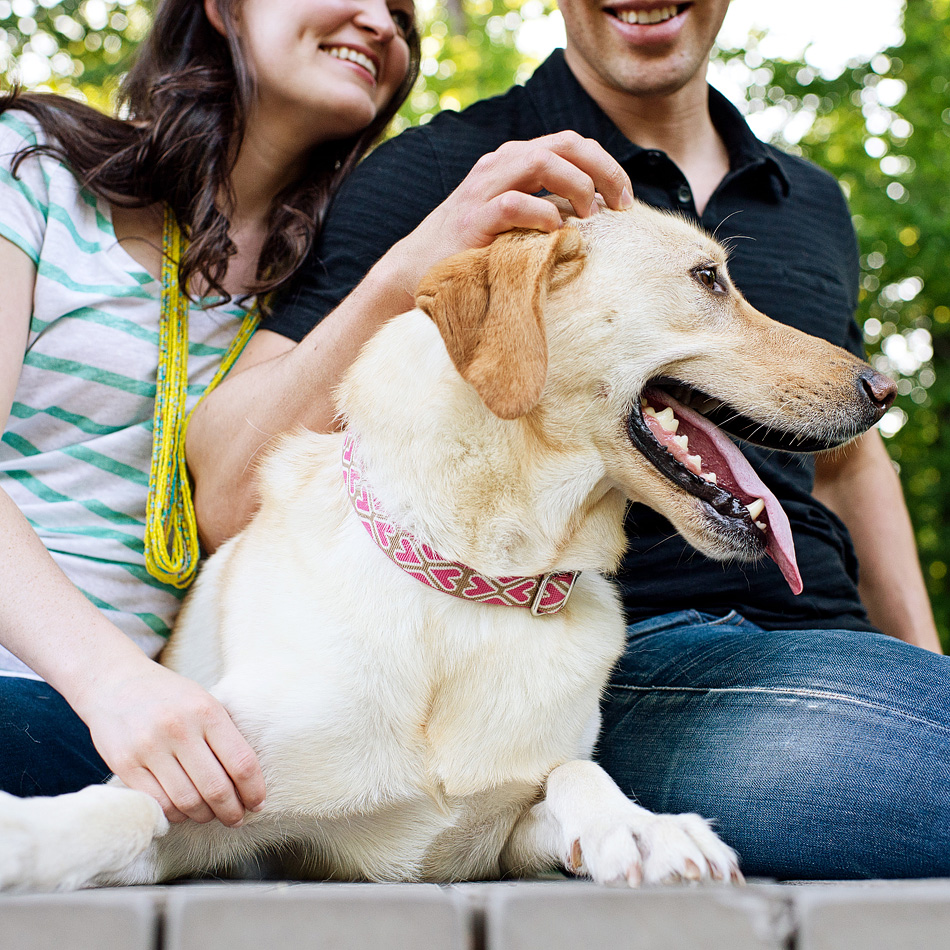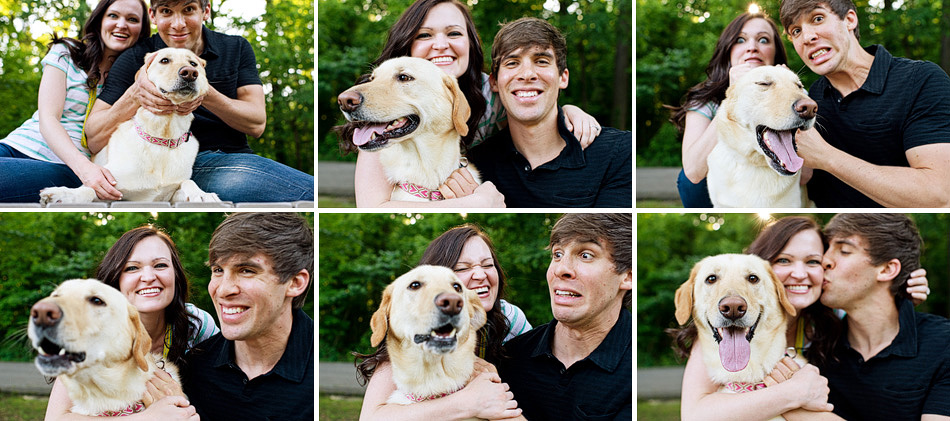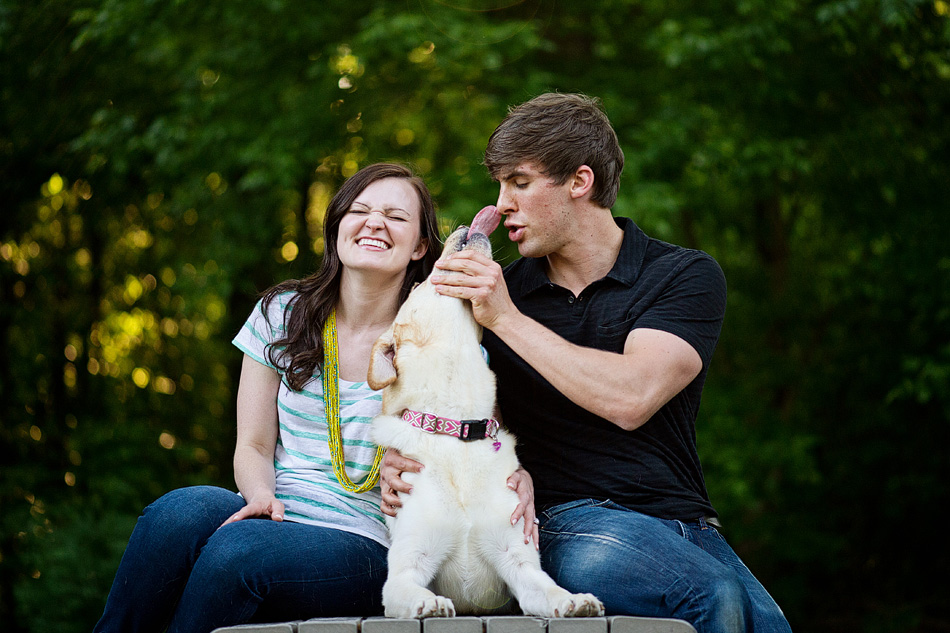 amydale photography | Memphis Wedding Photographer |
Contact me