Tag Archives:
memphis family photographer
Because I really have no words for their beautiful story, I have asked Amy (not me, her) to be our first guest writer on today's blogpost! But before she shares, I just want to say one thing. As Amy and Andy fostered this sweet baby, they could only post photos of their baby girl without her face showing. I knew their love for this girl and I just kept thinking, "Could I take photos of my babies and just hide them?" I mean, when you love something, are proud of something, cherish something, you want to tell and show the world! I am so honored to capture this little family and all their faces together!
Okay, now take it away, Amy…
---

Hello all!
My name is Amy aka Wifey (let's be real… He never actually refers to me as wifey, but hey it makes me feel young so go with it :) aka mommy. My husband Andy and I met Amy and Andrew Dale in college and what a blessing their friendship is in our lives. They both watched as our relationship strengthened and Amy took our engagement pictures, wedding photos, and family pictures after the birth of our son. I am super thankful our friendship didn't end there. There is no one in this world I would rather have document such a beautiful time in life than The Amy Dale because let's face it, she stinking rocks!

Andy and I both knew we would adopt one day and shared hopes to adopt even when dating. We started the adoption process in September of 2011 and a month later found out we were expecting. We picked our adoption back up in October of 2013 when our son, Judah, was 17 months old. We became a waiting family January 31st of 2014. We had several birth families view our profile book over the next several months. In June of 2014, we were matched with a birth mother due with a baby girl. One month later we got devastating news that the adoption was off, just two days before we were to meet our new daughter. My heart was broken, but The Lord was relating it in ways I was not yet aware. We went through a long season of silence that The Lord used for beautiful growth. But that silence was broken on Friday, January 30th 2015 (364 days as a waiting family ) as we brought home our beautiful 1 month old daughter! On October 5, 2015, she officially took our last name!

People always ask me if I would go through it again knowing about the failed adoption, but without a shadow of a doubt I say, YES! It led me to my daughter and I would walk it a million more times just to end it with her. Through it all the Lord taught me one thing VERY clear: "and if not he is still good." If you are interested in knowing more about the intricate details The Lord used for us to meet our daughter ( I myself met her and fell in love two weeks before I even knew she would be joining our family ) check our our adoption blog at www.throughthejourneyofitall.blogspot.com

I say all this to say that I know the Lord used adoption to change who I was and I am so glad He did. I love to talk about His beautiful plan of adoption. If anyone is ever trying to determine if adoption is for your family or just wants more information about the process I am an open book and would love to talk.
Without further ado meet my beautiful family :) I am pretty darn lucky to get to call them mine.

The M Family – 22 October 2015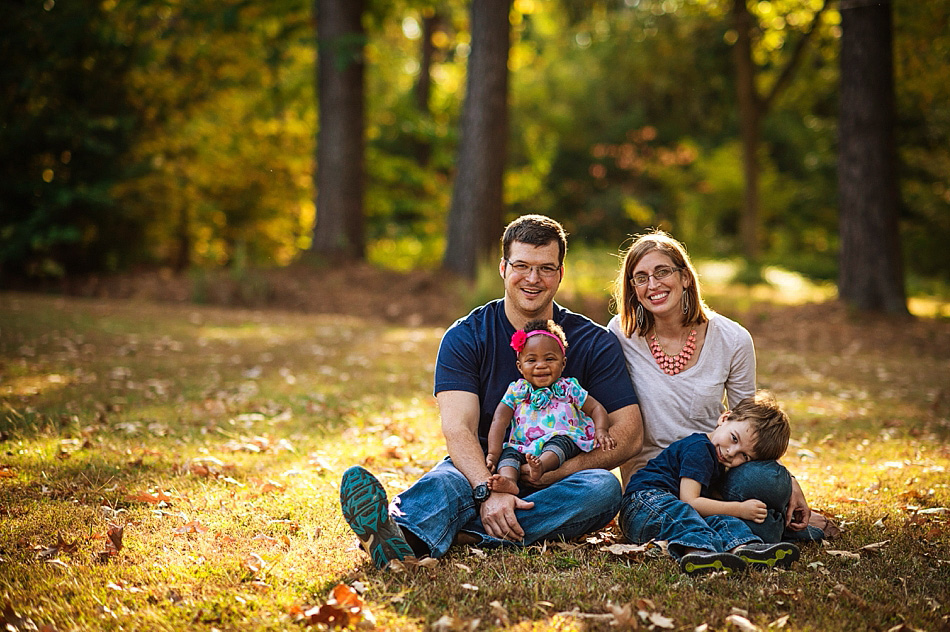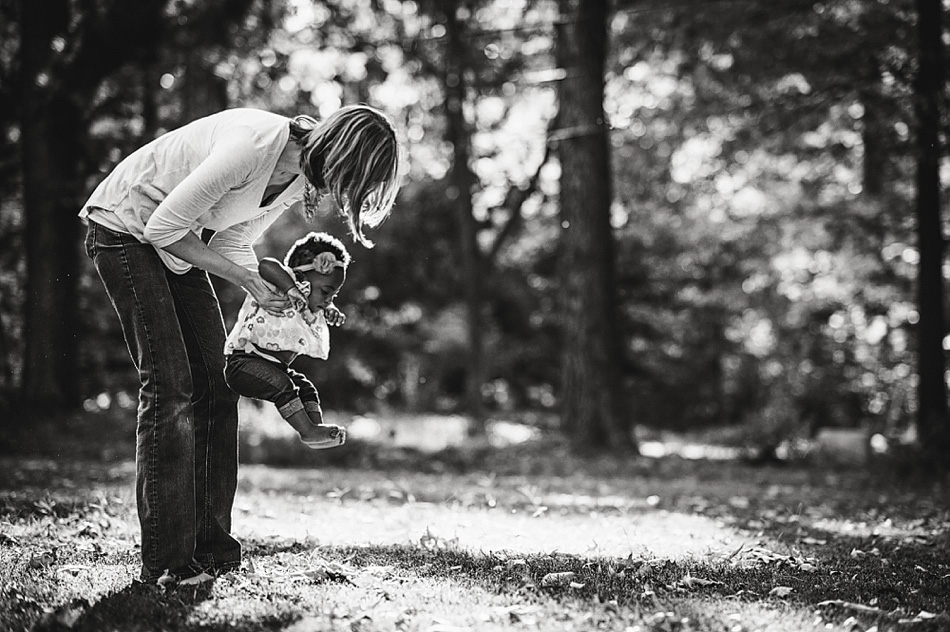 I don't know how I can really describe how honored I am to photograph this family again. From the engagement session up to the birth of their second son, I just love this family to pieces. I arrived one Saturday to the welcome committee of Boston Terriers and Mason, the first born, ready for me to play toys with him. Max, Mason's new little brother, is a week younger than my second daughter we just celebrated coming into our lives. I don't just know what it's like to juggle an active first born, dogs, work, a newborn and more… I'm living it too. I completely empathize that you are trying to take in every moment with the new one like you did the first without neglecting the first… it seems impossible but Lindsay and JP are so loving and have so much to give their boys. Mason is a loving and helpful brother and Max is a lucky guy to have a big brother like him watching out for him when he gets older.
Here is their Saturday morning. Complete with pajamas, lounging around, playing with dad, chilling with mom, and a little coffee to keep it going.

JP, Lindsay, Mason, Max, Bosco & Buddy – 28 March 2015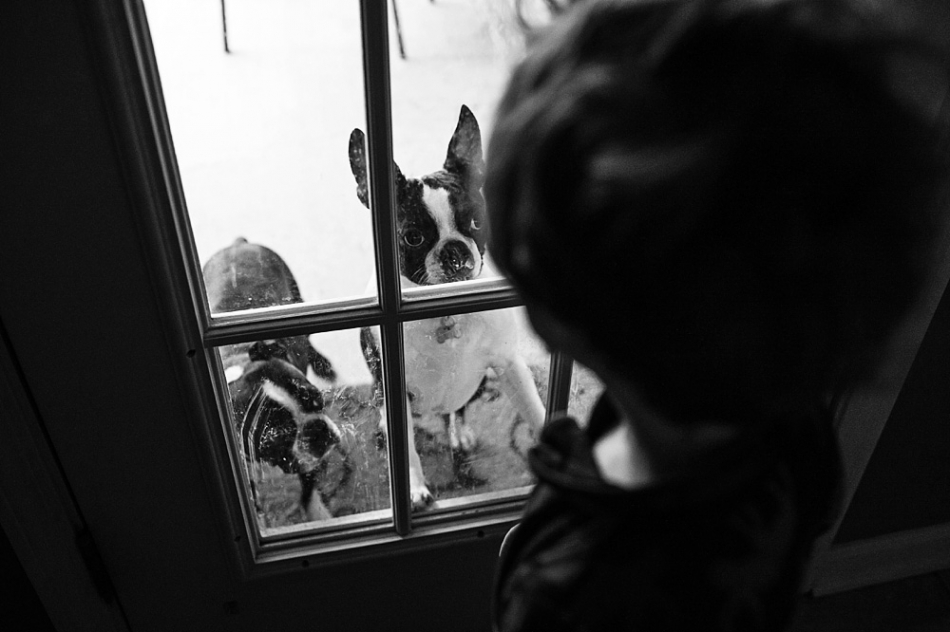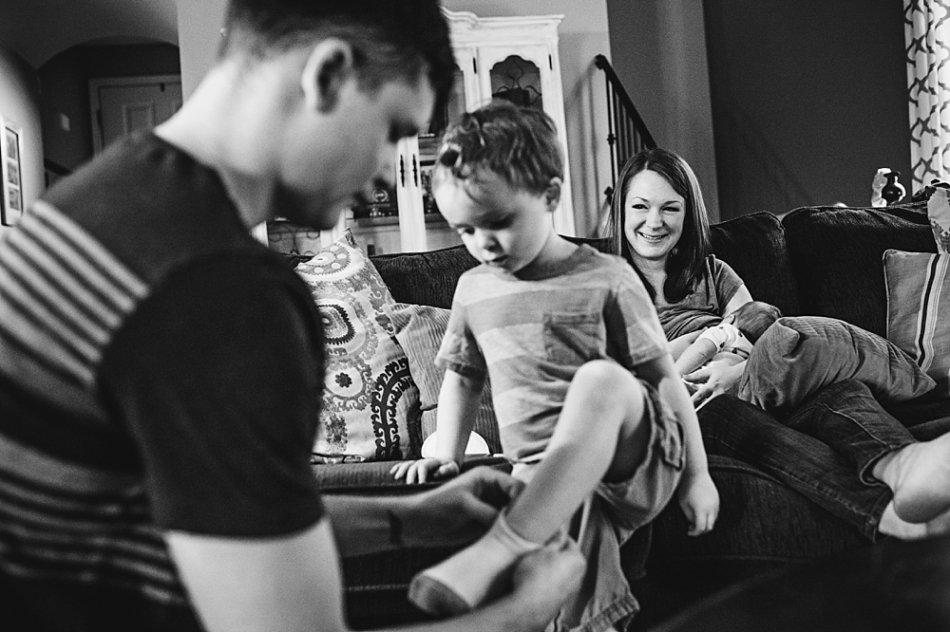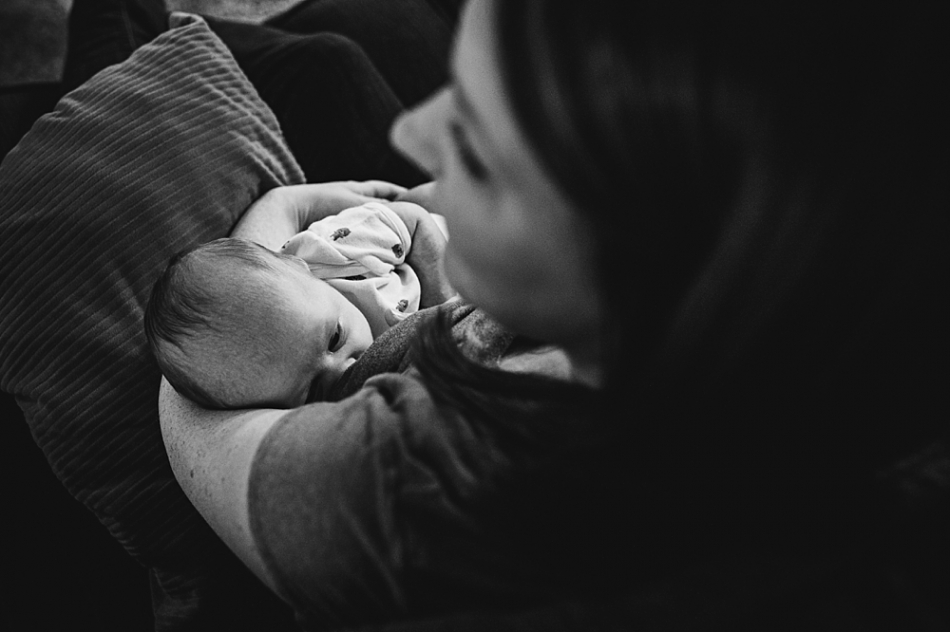 Lindsay & JP's journey…
Day in the Life – Mason, the newborn
Love Session
Wedding
Engagement Session