It's an absolute honor and pleasure to post this wedding and to be just a small part of Brianna and Carlisle's journey together. Everything was perfect. I arrived to a calm
and collected bride with her sweet sister, mother, and Brianna's friends by her side. I kept hearing comments throughout the entire evening of how perfect and wonderful
the entire celebration was. Brianna's father passed away five years ago and I absolutely loved the ways she remembered him in her day. She included a locket on her bouquet
with his picture, a boutonniere hung on her mother's chair during the ceremony, her dad's guitar was played by a friend when she walked down the aisle, and fabric from
one of his shirts was sewn in the shape of a heart into her dress.
From day one, Brianna and Carlisle have been so much fun to get to know. I really am excited to share this wedding story with you; my couples keep me loving what I do!

Brianna & Carlisle – 18 May 2013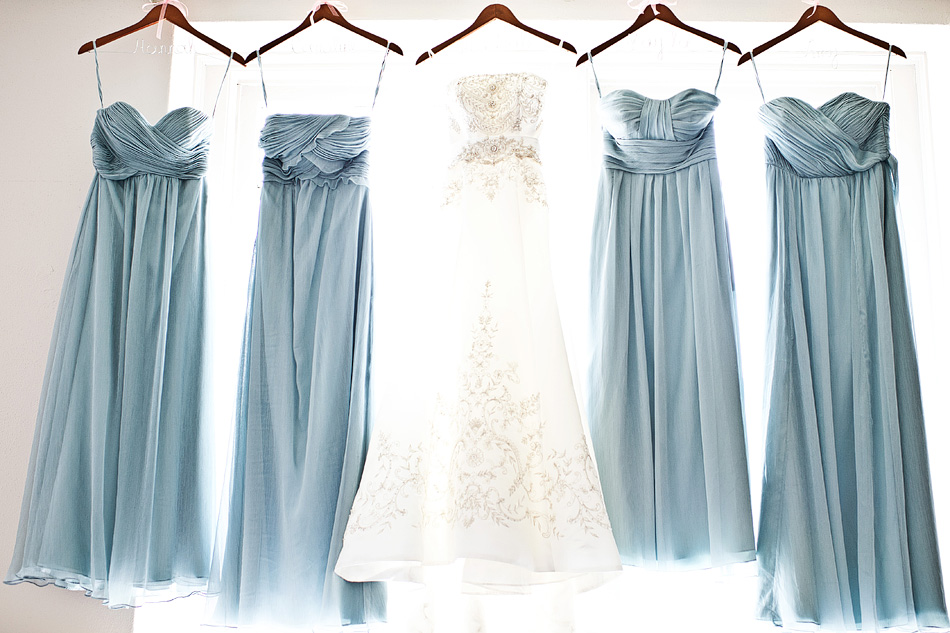 Brianna's dad's shirt made into a heart, sewn into her dress…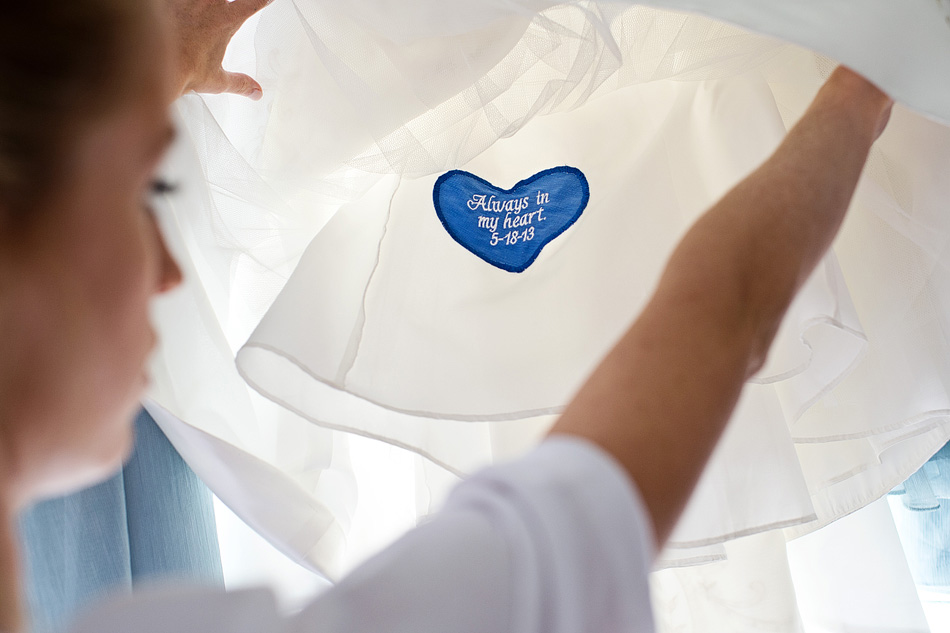 Brianna's mom looks on as Brianna checks the details before going to meet Carlisle…





The bridesmaids sneak a peek of Brianna and Carlisle meeting…











All the groomsmen had matching Memphis Grizzlies socks. Brianna, being a huge Grizzlies fan herself, couldn't help but trying on a pair…






Brianna and her mom walk down for the ceremony…



Brianna holds her flowers, which has a piece of her mom's veil and a locket with her father's picture inside. Brianna and Carlisle's rings are placed on Brianna's father's guitar…





Brianna's mother, sister, Carlisle, and the minister look on as a best friend of Brianna's father escorts her to the altar…









Brianna & Carlisle react to hearing Rick Trotter, the voice of the Memphis Grizzlies, announce them into the reception, a surprise setup by Brianna's mother…


















In case you missed it…
Brianna & Carlisle's engagement session
Brianna's bridal session at the Orpheum Theatre 
amydale photography | Memphis Wedding Photographer |
Contact me