Tonight, I lost my grandmother, Nana.
She was breast cancer survivor.
She had lived through multiple heart attacks.
She loved chocolate. Reese's cups too.
She was stubborn as a mule and witty as a jester.
She got me hooked on the phrase, "Shoot a monkey" since I was a child.
She taught me how to play a silly song on a keyboard with my knuckles.
She passed on her love of miniature things to me.
She undoubtedly, in part, shaped me to be the person I am today.
Her last days were difficult. But for her to be finally at peace is a painful relief.
Nana, we loved you very much. How much you will be missed can never be measured…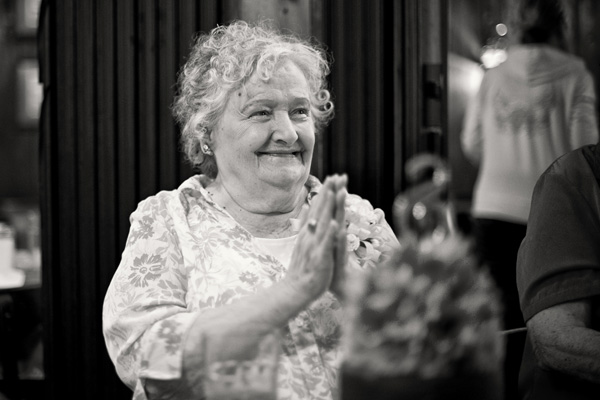 Nana at her 80th birthday party. April 17, 2010.
Please understand that all emails & phone calls will be returned by Friday, May 13, 2011.