I got out again early this morning to take some pictures in the snow, like I did last year.
I didn't take as many as last year and that's 100% okay with me. Like I've said before, landscapes and "no-people" pictures are not really my niche.
The expectations to take tons of magnificent photographs in my personal life is a heavy burden and sometimes I feel guilty for not doing it.
But there are some experiences that I want to take in 360 degrees, completely encompassed in its atmosphere and splendor.
There are times when I'm limited to the richness of my personal experience when looking through my 3/4-inch viewfinder.
There's always challenges to pick up your camera and shoot away. And that's great! Go for it!
But today, I challenge you to not always be glued to your viewfinder, especially in your personal stories. Stop and look around in a full circle, take it all in.
Remember colors, temperature, sounds, peacefulness, or smells even.
You'll find the photos you take will be worlds more meaningful and memorable to you – They'll have a story tied to them.
Happy Snow Day to all of Memphis! Enjoy it before it melts by 2pm! ;)
Downtown Memphis – 10 January 2011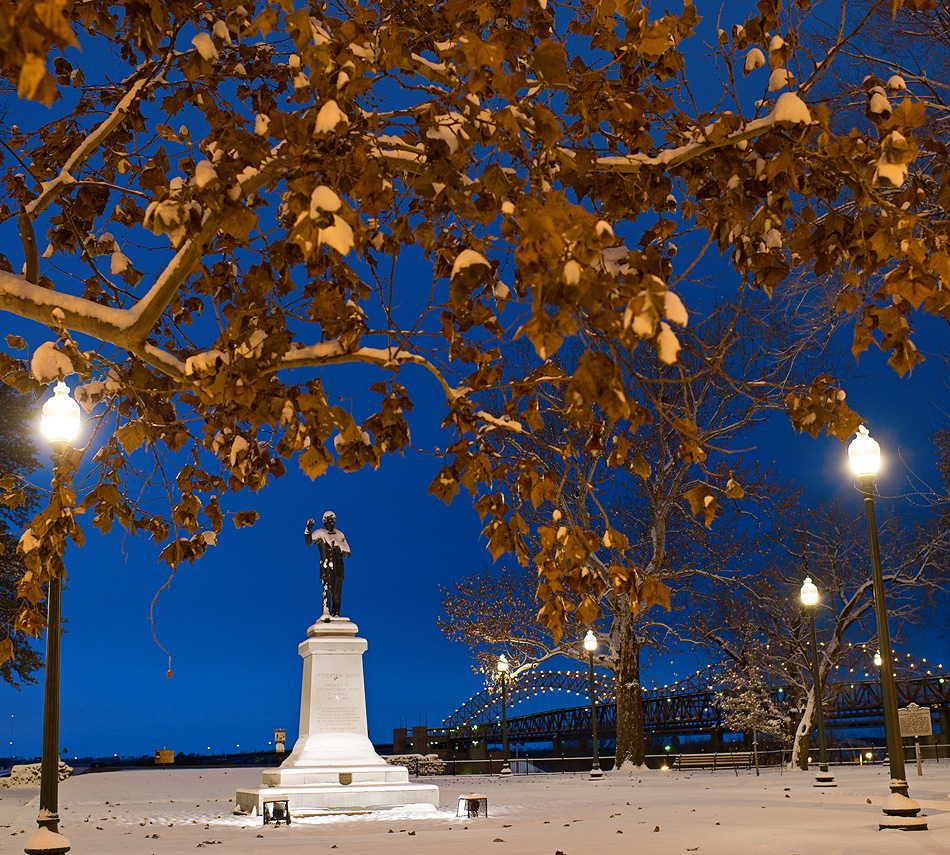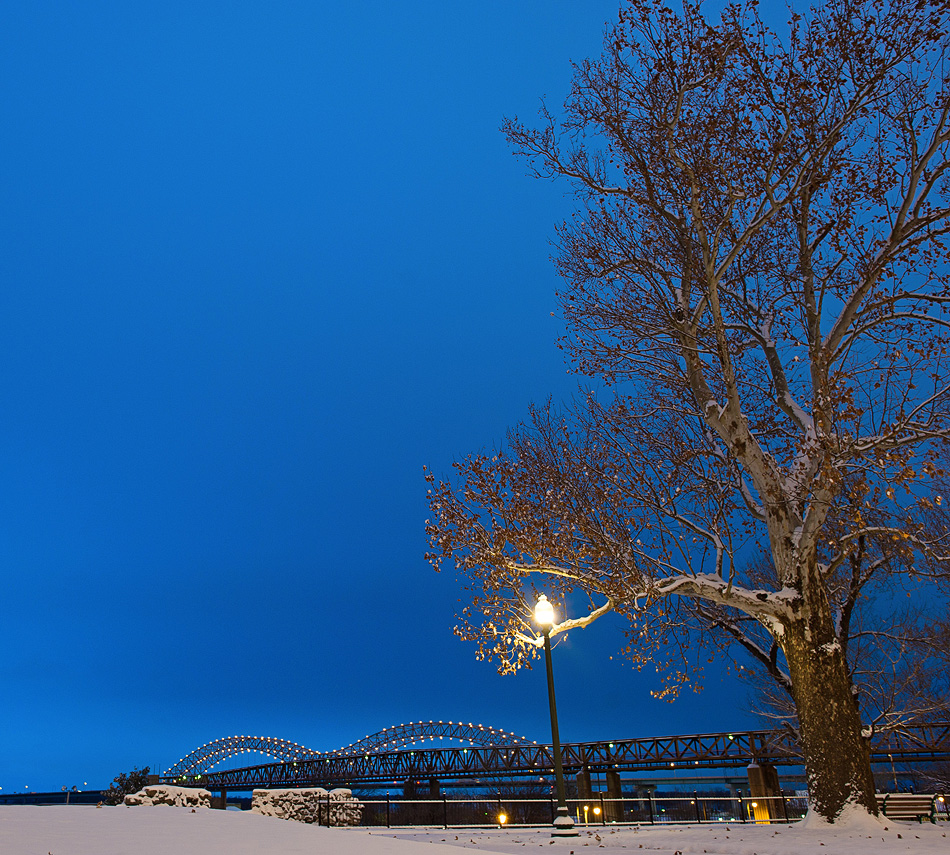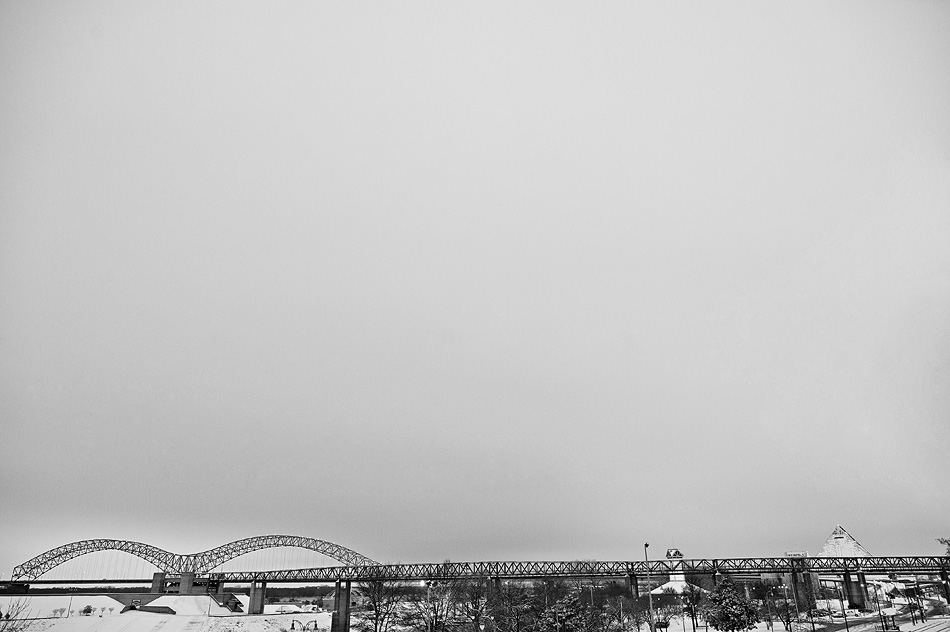 Oakley… :)

amydale photography | Memphis Wedding Photographer |
Contact me