Where do I start with these two?? They are so awesome!
Michelle is a nurse and is so precious. Chris is a police officer and is a gentleman in every sense.
It makes my heart just sigh with ooey, gooey "awwww's" when a guy looks at his girl the way Chris looks at Michelle.
It was a typical hot and humid Memphis summer day, but we battled it out and it was an incredible day!
It all started at Michelle's parents' home…
Michelle & Chris – 21 August 2010


This car passed Andrew and I on Highway 78 a week or so before the wedding. They were down in Florida for one of Michelle's bridesmaid's wedding. :)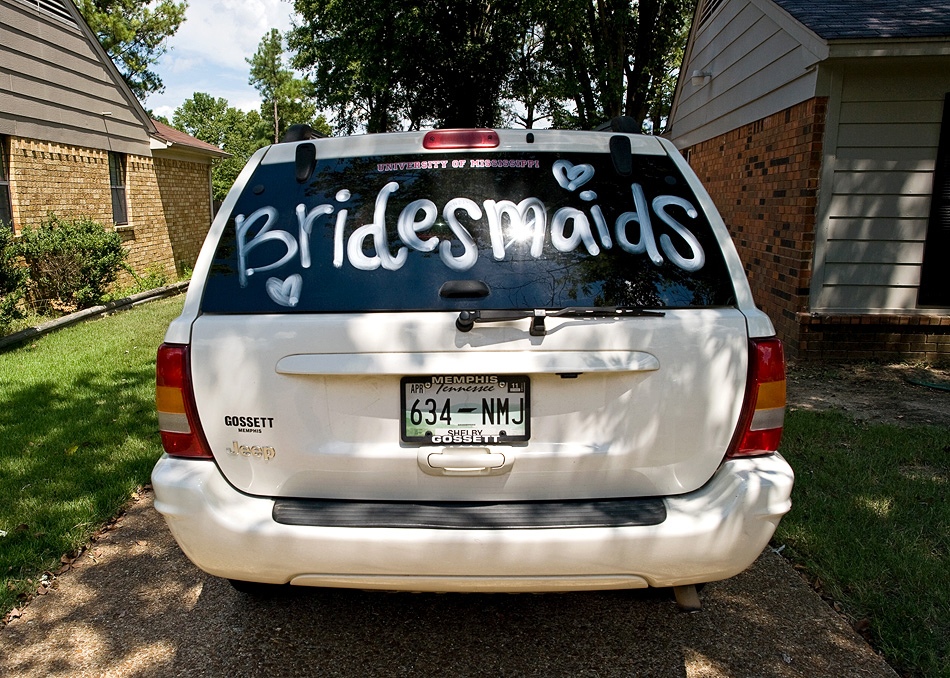 Michelle's mother sees her hair receiving the final touches. I love her face…











Beautiful family alert!! Michelle and her sister, Lauren…






Chris' parents waiting for the ceremony to begin…



























In case you missed it…
Michelle & Chris' engagement session